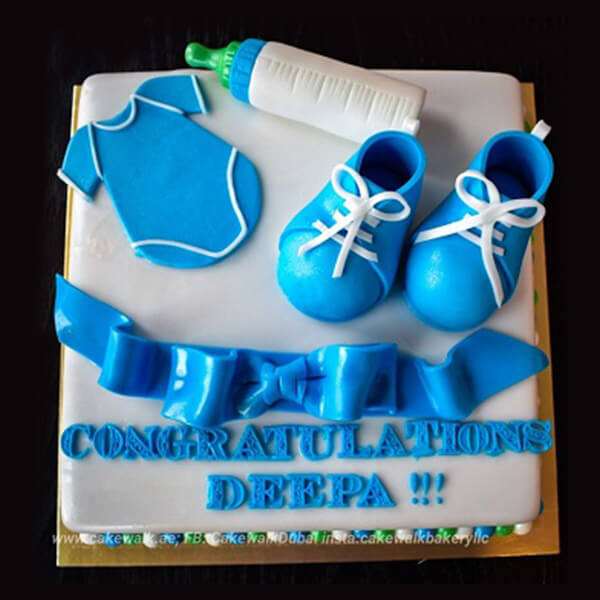 Baby Shower Cake 02
Topping:
Fondant icing
Availble Falvours:
Colour Should be Change as per Requirement
Chocolate Flavours:
Chocolate Truffle, Nutella Chocolate Cake, Milk-chocolate Cake,
Other Flavours:
Red Velvet, Butter Scotch, Black Forest, White Forest, Strawberry, Mango sponge cake.
Note: This Cake is available only in advance Booking and subject to confirmation from shop side. For customizations discuss with us at time of booking cake. Please inquire for further information.
Delivery available in Duabi, Sharjah and Ajman only and subject to shop confirmation (TCA*)
Call us at +971-43962099